Blog.
Globe One Digital in a New Strategic Partnership with Parklane, a Luxury Collection Resort & Spa in Limassol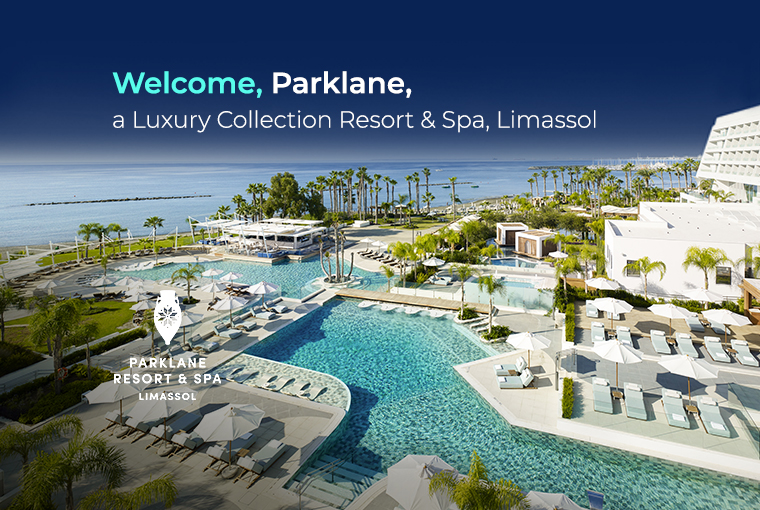 It is with great pride that we announce our strategic partnership with
Parklane, a Luxury Collection Resort & Spa in Limassol, a member of Marriott International.
As a
leading expert
specializing in
Luxury Hotel Chains
, Globe One Digital is poised to provide top-notch services in
International Performance Marketing
and
Google Display advertising
to one of the most prestigious hospitality brands in Cyprus.
Our new partner is a renowned
5-star
luxury seafront resort that captures the essence of the Cypriot hospitality and the cosmopolitan aura of the island. It is regarded as one of the most
prestigious
hospitality brands in Cyprus, captivating guests with its
high aesthetics
and
upscale luxury.
The resort offers an unparallel experience where dreams are fulfilled effortlessly, and desires are surpassed extravagantly. The very essence of luxury is incorporated even in the finest details of an experience that is designed to delight the senses.
Every corner of the resort has been designed to offer refined opulence and flawless hospitality. The 222 rooms, 34 suites, and 18 villas, are designed by
Harrods Interiors
which are adorned with exquisite art pieces by
Atelier 27 Paris.
Parklane features a selection of diverse luxury accommodation options, each differently styled to resonate with personal preferences, lifestyles, and tastes. Timeless elegance, high aesthetics, curated collections, the finest amenities, and personalized services, all perfectly orchestrated to create unmatched comfort and timeless memories.
State-of-the-art facilities, such as the
award-winning Kalloni Spa
, three dazzling pools and one of Europe's biggest kids' clubs, a true luxury haven for children, create the ideal backdrop for unforgettable escapes and opulent delights.
Indulgence awaits guests in the form of six exquisite restaurants and bars, each a culinary masterpiece, among them the glamorous
NAMMOS
and
LPM Limassol
, where gastronomy and finesse merge in harmony. Beyond the exceptional dining lies a lavish experience where fashion enthusiasts are immersed in sartorial magnificence, with Haute Couture boutiques by the iconic fashion houses of
Dior
and
Loewe,
offering high fashion luxury shopping experiences.
Our
primary
focus is to ignite
sales growth
for Parklane, with battle-tested strategies and a tailored approach for
ultra-luxury tourism
. With meticulous precision, we plan to target specific countries and cities to attract global travelers seeking an extraordinary experience. By tapping into the essence of the Parklane brand, we aim to create compelling narratives that resonate with the desires and aspirations of their high-end audience.
As Globe One Digital, we understand the importance of
brand optimization
in capturing the attention of
international markets.
Through
rigorous data analysis
and
innovative strategies
, we will enhance Parklane's digital presence and establish the brand's prominent position in the global luxury hospitality landscape.
Our experience
in dealing with
diverse
international markets equips us to navigate through different cultures and adapt our strategies accordingly to achieve remarkable results.
Discover additional insights
into our expertise within the Travel & Hospitality sector by exploring further information about our track record in serving these brands
here.
Smart branding strategies
have an immense power in shaping perceptions, fostering loyalty, and ultimately propelling businesses to new heights. Through our partnership with Parklane, we aim to demonstrate the
transformative impact
of these strategies, by
effectively
positioning and
successfully
establishing our client in new markets around the world.
Being entrusted by Parklane to reach such a global and selective audience is a testament to
our expertise, industry knowledge, and strong commitment to excellence
. This new partnership will allow us to expand our services into new markets, including Cyprus, ensuring our presence and success on an
international
scale. We are driven by our passion to turn aspirations into achievements and forge partnerships that leave a
lasting legacy
.
We are delighted to welcome our new partner and look forward to the exhilarating journey that lies ahead!
Get in touch here and let's talk about great ideas, tailor-made strategies and ingenious plans that will transform your business, in a way you never thought possible!
Click the link below to embark on an extraordinary adventure in hospitality: