Blog.
Globe One Digital's Meaningful Contribution to Child Protection and Mental Health Advocacy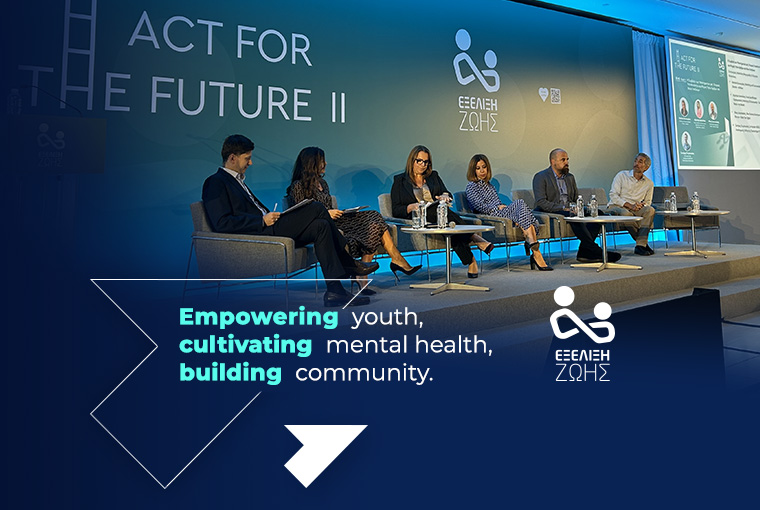 In the heart of societal responsibility, Globe One Digital actively participated in the impactful
'Act for the Future II'
organized by
EXELIXI ZOIS
. This participation underscored our commitment
to advancing child protection and mental health advocacy in Greece. Deputy CEO Nikos Kapetanakis
delivered a compelling message, articulating the sincerity of
our dedication
to these critical societal issues.
Held at the
Stavros Niarchos Foundation Cultural Center
on November 6, 2023, the event represented more than a mere conference—it was a pivotal moment towards
collaborative reform in child welfare
. By convening
key stakeholders
, it provided a platform to construct a network dedicated to supporting
vulnerable youth
, aligning seamlessly with
modern institutional mandates
for social responsibility.
Globe One Digital's role with EXELIXI ZOIS has evolved beyond digital support, transforming into a tangible commitment. We are now
sponsors of a child's educational journey
, symbolizing our belief in
proactive contribution
and the transformative power of
corporate social responsibility
to enact
real change
. For a deeper insight into our commitment, explore the details of this sponsorship
here
.
Our actions echo a deeper philosophy: the
well-being of at-risk children
is inseparable from the health and prosperity of our society. By championing
digital innovation
and
educational support
, Globe One Digital aims to be more than just a participant in the conversation—we aspire
to be architects of the solution
. Learn more about our journey with EXELIXI ZOIS
here
.
Let's collectively work towards fostering a more
inclusive and secure future
for our youth!
The Stavros Niarchos Foundation (SNF) supports EXELIXI ZOIS, with a Founding Grant.
Latest articles