Globe One Digital at the top 3% of Google Partners for 2023 in Greece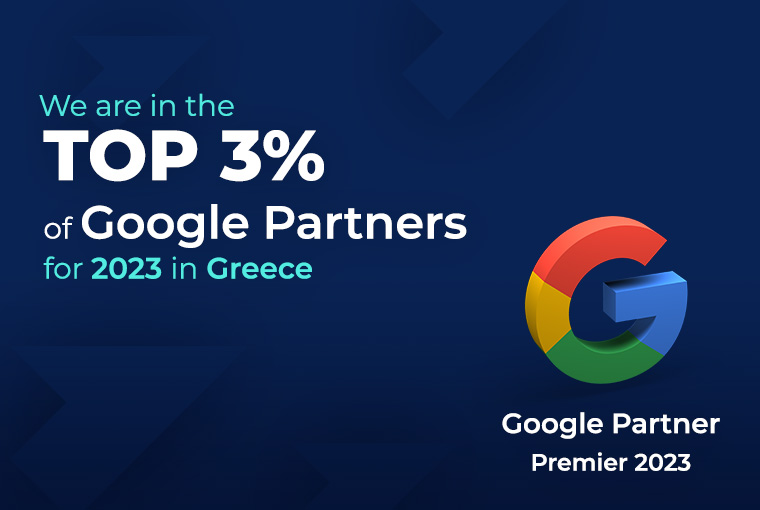 We are pleased to announce that we have again been named Google Premier Partners, ranking among the top 3% of participating companies in our country. This is an achievement we celebrate with immense pride and excitement, as it recognizes our unwavering commitment to delivering exceptional digital marketing performance solutions to our clients.

To become a Google Premier Partner companies must meet a stringent set of Partner requirements, including outstanding performance across a range of metrics such as existing client growth, new client acquisition, client retention, product diversification, and annual ad spend.

This recognition reinforces our dedication to providing innovative performance solutions that enable our clients to grow their businesses. We believe that our team's expertise, paired with our commitment to staying up to date with the latest trends and technologies, is what sets us apart.

Our focus on customer satisfaction and delivering world-class digital marketing solutions has enabled us to build lasting relationships with our clients. We're proud to be recognized as a Google Premier Partner and look forward to continuing using their technology to bolster our clients' success.