Blog.
Explore the Media Buzz Around Our New White Paper!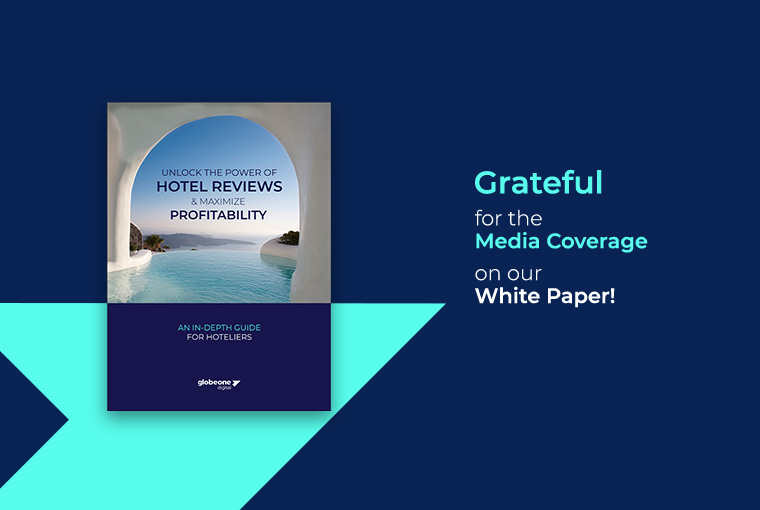 We extend our heartfelt appreciation to
protothema.gr, in.gr, news247.gr, tanea.gr, newmoney.gr, travel.gr, reporter.gr
and many other
newspapers and media portals
for featuring
remarkable
articles about our recently released white paper,
"Unlock the Power of Hotel Reviews & Maximize Profitability"
. The extensive media coverage was pivotal in shedding light on our study, and we are truly grateful for the attention our work has received.
The response to our white paper has been
phenomenal
, surpassing our expectations with
thousands
of
downloads
within the first few days of its release! This overwhelming interest reinforces the
significance
the white paper holds for all professionals in the
hospitality sector
.
We invite you to
explore
the
published articles
and to share the impact our white paper is making in the industry.
Click
the links below to access all the insightful articles.
List of Links:
Latest articles