Blog.
Globe One Digital has become a signatory of the Diversity Charter!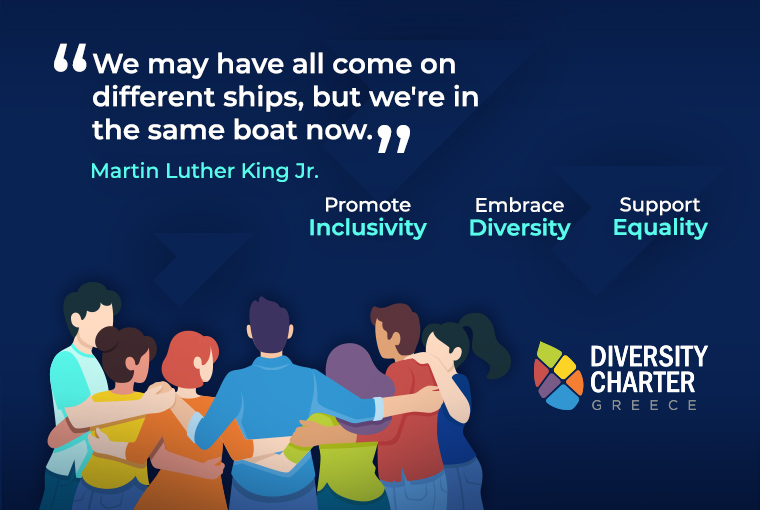 Globe One Digital has become a signatory of the Diversity Charter, a voluntary corporate initiative promoting diversity and inclusivity in companies and institutions. It is a fundamental and public commitment made by companies and their employees to embrace diversity and to support and maintain an inclusive work environment, free from any form of prejudice or discrimination.

The Diversity Charter aims to encourage the implementation of policies that act as a protective shield against any form of discrimination, in regard to ethnicity, nationality, gender, disability, sexual orientation, age or religion, at work and to promote inclusivity and equality in all stages and levels of employment.

Our corporate philosophy and values promote an inclusive culture and acceptance of diversity. We embrace an open work culture and mentality, where everyone is valued and respected regardless of preferences, identity, origins, worldviews or beliefs.

By signing the Diversity Charter, we make a public declaration that we commit to actively promoting and safeguarding a work environment that is free of prejudice and discrimination in any way, shape or form.

A company is much more than its infrastructure, assets or business plans. At the heart of it are the people who breathe life into it with their diverse talents, qualities, aspirations, preferences and backgrounds. Allowing them to reach their full potential in a fair and inclusive work environment means that a broader range of skills and experiences are combined in a more wide-ranging and more innovative talent pool. As more ideas and perspectives are expressed, innovation and creativity flourish, creating advantages that are especially valuable in our field.

Globe One Digital has also adopted the policy to prevent and combat violence and harassment in the workplace, according to Articles 9 and 10 of Law 4808/2021.

We believe every company is a microcosm of the world in which we live and encapsulates all the features of our society. Change and transformation always begin from within, which is why we commit to promoting inclusivity in our own microcosm and standing up against discrimination and prejudice. Leading by example, we can contribute to greater awareness and opportunities for positive change in our society as a whole.

There is no better time or way to openly commit to our principal vision, one that includes everyone and excludes no one and creates a better future for all.