Blog.
Globe One Digital Joins More Forces with Exelixi Zois to Empower Children!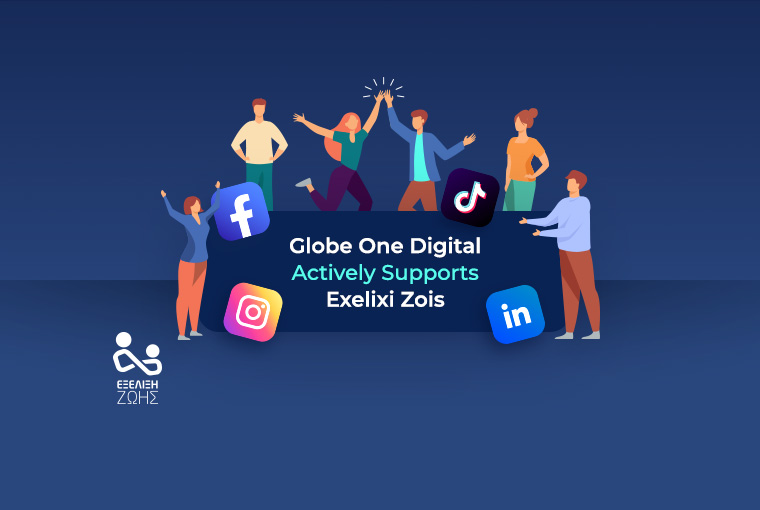 At Globe One Digital, we are proud to reaffirm our active support for Exelixi Zois and their inspiring mission to empower children living in institutions, by guiding them towards autonomy and illuminating the path to a brighter future.

Exelixi Zois embraces a holistic, multilevel support plan that motivates and equips children and adolescents from closed childcare institutions to lead independent and autonomous lives. Aligned with our vision and values, we embark on a gratis endeavor as part of our Corporate Social Responsibility, to redefine and revamp the digital presence of Exelixi Zois, in order to amplify their voice and multiply their impact.

As Globe One Digital we are deeply committed to making a difference and we dedicate our expertise in performance marketing to actively supporting their important mission. By harnessing the full potential of our strategic and creative skills, we are determined to go above and beyond in providing exceptional services. Our focus lies in delivering top-notch communications, crafting effective strategies, and creating captivating content calendars across LinkedIn, Instagram, Facebook, and TikTok. Through these targeted efforts, our goal is to help Exelixi Zois connect with more people and inspire a broader audience to support and contribute to their cause.

Exelixi Zois places significant importance on the evolution of children, implementing programs designed to address the needs of distinct age groups: adolescents (16-18 years) and young adults (18-25 years). The organization's mission is to facilitate their journey towards gaining semi-autonomy and full autonomy respectively, equipping them with the tools and resources necessary to lead independent and fulfilling lives. Through this comprehensive approach, children are inspired and empowered to dream, study, and achieve their career goals, ultimately paving the way for a better future.

Throughout the past years, we have proudly contributed to this cause by creating the Exelixi Zois website and participating as speakers in conferences they have organized. Furthermore, we have been engaged in professional orientation activities, making significant contributions to the education and development of children and adolescents. We are fueled by the strong belief that access to knowledge is the key that unlocks a brighter future, not just for children, but also for the society they are an integral part of.

In our partnership with Exelixi Zois, we find inspiration and hope. Our collaboration reflects our dedication to making a positive impact on society and empowering the next generations. We firmly believe in the transformative power of education, psychosocial support, professional orientation, and access to culture and sports. Anchored in these beliefs, we are steadfast in our commitment to assisting adolescents and young adults in gaining autonomy, while guiding and supporting them on their journey towards the future.

Always supporting endeavors that are dedicated to igniting positive change!

The Stavros Niarchos Foundation (SNF) supports EXELIXI ZOIS, with a Founding Grant.