Blog.
Globe One Digital in a Dynamic Partnership with SWOT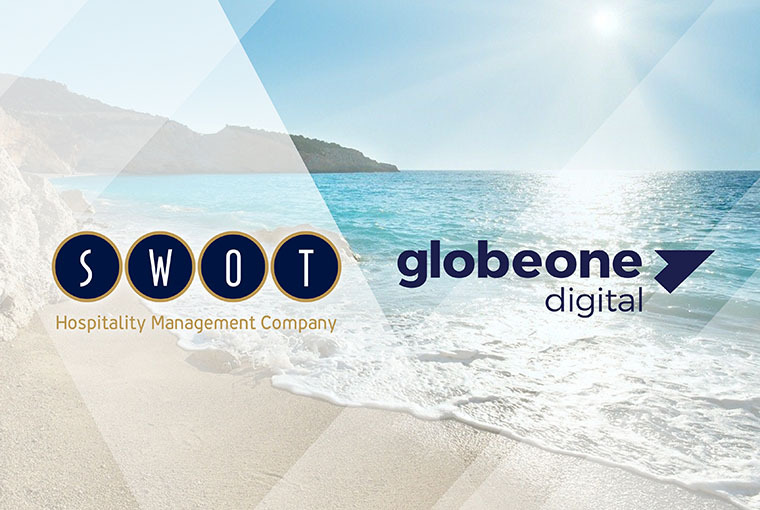 Globe One Digital
is proud to announce its new
partnership
with
SWOT | Hospitality Management Company
,
in a
digital marketing and sales collaboration
bringing innovative and valuable solutions to the tourism sector. Bringing together their long-term experience and expertise, the two companies will offer tourism-based businesses
comprehensive and all-inclusive services
that will help
grow their digital presence and increase their sales.
Among several other areas in digital marketing,
Globe One Digital
has
specialized in strategic communication for tourist and hotel units
during the last
15 years
, with a key focus on
building online travel revenue.
A certified partner of Marriott International, Accor, ΙΗG, Radisson Hotel Group και Nikki Beach Hotels & Resorts,
SWOT
has specialized in and been providing services for
hotel management, sales & marketing, advisory, and investment management since 2013.
The partnership will provide a great host of services in
digital marketing strategy, branding, content development, social media, SEO, website design and development and digital advertising
among others.
Globe One Digital's
CEO and founder
Dimitris Papoutsis
expressed his pride in the new collaboration with SWOT, underlining that this union will
offer tourism units and hotels a unique opportunity to boost their revenue and better position themselves in the market
during a challenging time in the economy.
Together,
Globe One Digital and SWOT
are set to dynamically employ their significant experience in the tourism sector with sophisticated knowledge of the
latest digital technologies
and
multifaceted digital marketing strategies
, thus enabling
tourism businesses to better attract visitors, provide top-level services and develop long-lasting presence.