Blog.
Globe One Digital & 4Hats Joined Forces - Α strong partnership is born!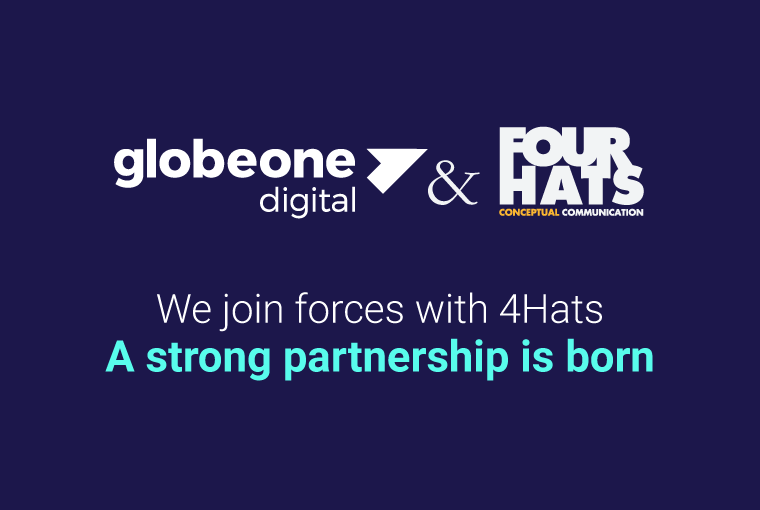 Globe One Digital, one of the leading performance marketing agencies in Greece, proudly announces its strategic collaboration with
4Hats
Conceptual Communication Agency
, a distinguished and rising company in the fields of
PR, Branding, Event, Corporate Communication, and Crisis Communication
.
Through this strategic collaboration, Globe One Digital elevates the range of services it offers, extending its expertise beyond the realm of digital marketing to the fields of Branding and Communication. On its part, 4Hats is a boutique Communication agency with a team of exceptionally talented professionals who combine experience with the spirit of innovation.
Dimitris Papoutsis
, Founder & CEO of Globe One Digital, stated: "We are extremely pleased with our collaboration with 4Hats. With it, we strengthen the range of our services and respond even better to the continuously evolving needs of our clients."
Panagiotis Papachatzis
, Strategy & Business Development Director of 4Hats, added: "We are launching with great enthusiasm our collaboration with Globe One Digital, one of the most important companies in the industry. Our goal is to provide boutique services that will meet every communication need with inspiration and professionalism."
This collaboration is expected to usher in a new era in the field of communication, bringing together the acknowledged experience of Globe One Digital and the creative power of 4Hats.