Blog.
Case Study: Allianz Direct Sweeps 7 Growth Hacking Awards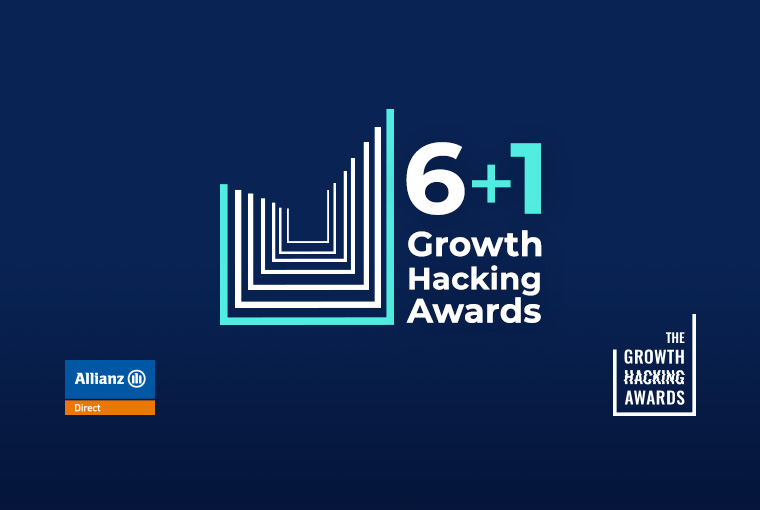 The Pivotal Role of Collaboration with Globe One Digital in a Groundbreaking Case Study
Allianz Direct
is the
direct sales channel of Allianz Greece
, established in 2013, addressing the needs of customers and the changing trends of the insurance market
.
Allianz Greece has been active in the Greek market since 1991, in the sectors of
private insurance and asset management.
Today, it is among
the leading
companies in the insurance market and maintains the
first place
in
customer satisfaction research (NPS Surveys)
for Property and Accident Insurance.
In 2017, Allianz Direct turned to creating an online sales channel, and in 2019, with the support of Globe One Digital, implemented and developed all necessary procedures
for digital transformation, aiming to triple the channel's results within a three-year timeframe.
Globe One Digital
is one of the
leading
digital marketing agencies in the Southeastern Europe region, with a presence in
4 countries
(Greece- 2 premises in Athens and Mykonos, Bulgaria, Romania, Serbia). It specialises in the
insurance sector
and has collaborated with
major insurance organisations and leading insurance companies
such as Anytime Online, Generali, European Reliance, and Atlantic Union. In its
25 years
of operation, it has assisted
over
2,000 clients
from various sectors in leveraging digital marketing channels to strengthen their business activities. You can discover our clients
here.
Globe One Digital offers a wide range of services in the fields of
digital transformation, performance marketing, and creative & development.
It is
a Premier Google Partner, a member of the Hellenic Association of Communication Agencies (EDEE) and has been included in the Inc.5000's top 100 fastest-growing European companies.
Read more about our 25th experience
here.
The collaboration between Allianz Direct and Globe One Digital began in
2019
, with the primary objectives of
strengthening the company's digital branding, increasing online sales, and enhancing organic results.
However, the collaboration quickly evolved into
a strategic partnership of crucial importance
when Globe One Digital laid the groundwork for the
comprehensive digital transformation
of Allianz Direct. A
specialised and integrated action plan
was designed to unlock growth opportunities, which led Allianz Direct
to invest in a highly competitive space and achieve all the initial goals they had set.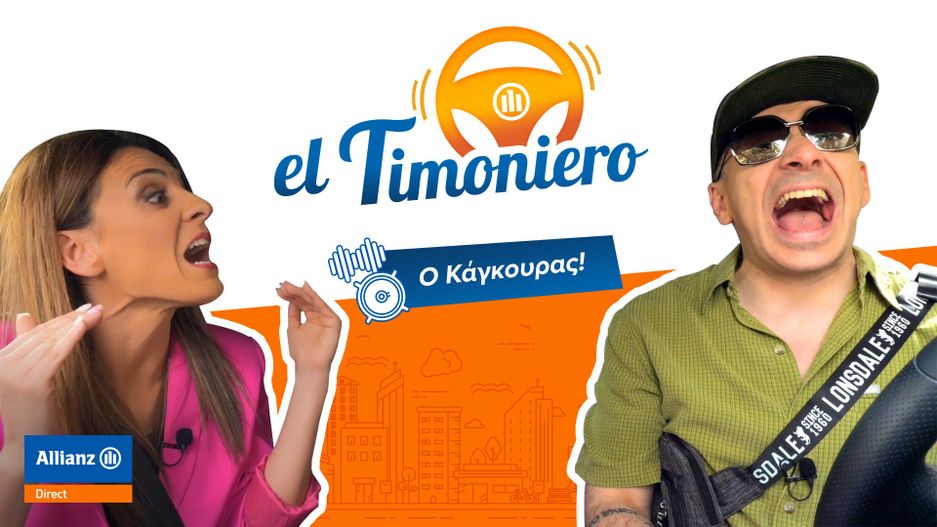 At the beginning of the collaboration, the significant challenge for Globe One Digital was to achieve these goals in a
highly competitive
environment and amidst the
difficult circumstances
prevailing at that time in the insurance market, due to the pandemic and its overall impact on the economy.
Under these demanding and complex conditions, Globe One Digital utilised its extensive
25-year
experience and specialisation in managing insurance projects. Globe One Digital's team tackled the challenges as opportunities to test innovative
performance marketing practices, smart communication planning, cutting-edge technologies, and advanced digital transformation solutions.
The implementation of practices and strategies based on
return on investment (ROI), combined with digital business models that follow the latest trends and developments in the global insurance market, yielded remarkable results and managed to turn the collaboration with Allianz Direct into a unique online success story.
Notably, Allianz Direct together with Globe One Digital accurately achieved the results of the annual forecasts,
with a deviation of less than 5%.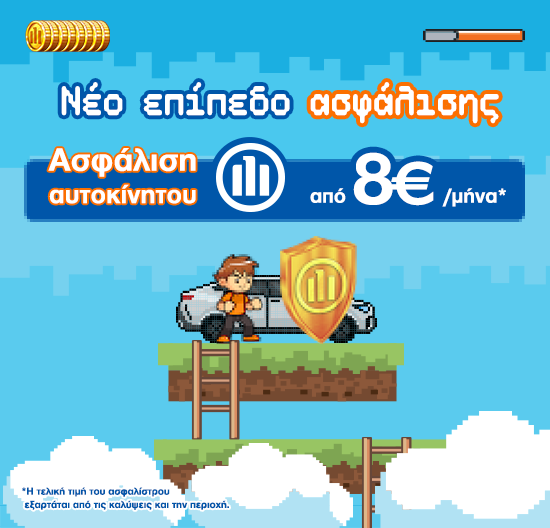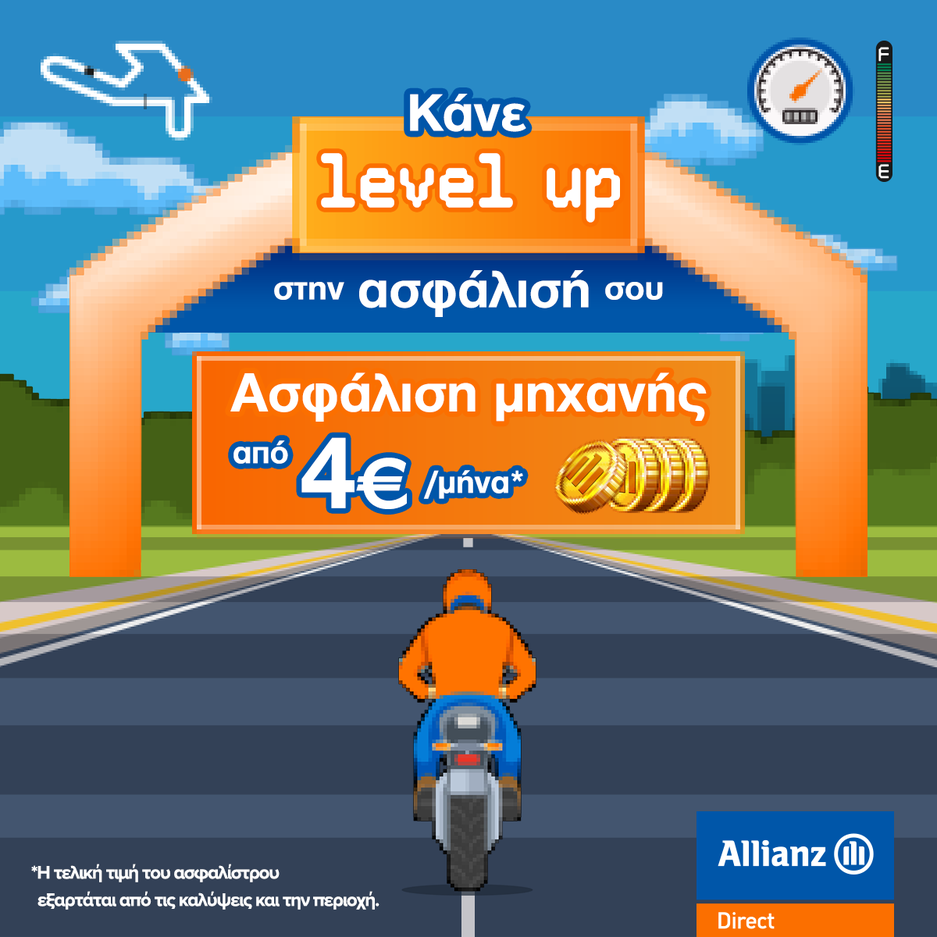 The key elements of this case study evolved through
5 specific stages of digital transformation
that were designed, structured, and implemented by Globe One Digital in collaboration with Allianz Direct:


Evaluation Stage: In 2019, a status evaluation analysis was conducted, during which all infrastructure and digital assets of Allianz Direct were assessed.


Strategic Planning Stage: The foundation for strategic planning was implemented for the development of Allianz Direct's online insurance channel.


Team Restructuring & Training Stage: Modifications and upgrades were made to all required technological infrastructures, monitoring systems, measurement systems, and statistical analysis systems of Allianz Direct. Additionally, existing Allianz Direct teams were trained in reporting and measurement systems for online sales campaigns.


Continuous Measurement & Campaign Optimisation Stage: Daily and systematic monitoring of performance marketing helped Allianz Direct grow and secure top positions in the online channels of Greek insurance companies.


Systematic Evaluation & System Optimisation Stage: The ongoing effort for systematic measurements and analyses, enabling immediate optimisation interventions, is one of the key success factors of Globe One Digital. The methodical evaluation of results and efficient system management proved to be decisive factors in achieving all objectives.


Globe One Digital & Allianz Direct Present "The MasaBoukas" | El Timoniero
To
build awareness around
the Allianz Direct brand and
increase sales
of insurance policies through online channels, Globe One Digital in collaboration with Allianz Direct implemented
creative and innovative campaigns
specifically designed
for Allianz Direct. The
award-winning
"Timoula" and "Correct Driving Behaviour" campaigns, despite being executed
without
the support of television advertising, achieved equally impressive and immediate results in terms of Online Sales Performance and Digital Branding.
Dynamic branding efforts
were also made through
sponsorships, audiovisual productions
were created, and
targeted content strategies
were implemented, which collectively achieved
remarkable results
during the past year.
More specifically, the comparative results for the last year of the overall campaign showed a significant increase in the following indicators:


+52% Online visitors


+129% Online leads


+11% Online sales


+10% Brand searches


30+ Important industry keywords in top 10 organic results


+13% Online revenue


+59% Offer requests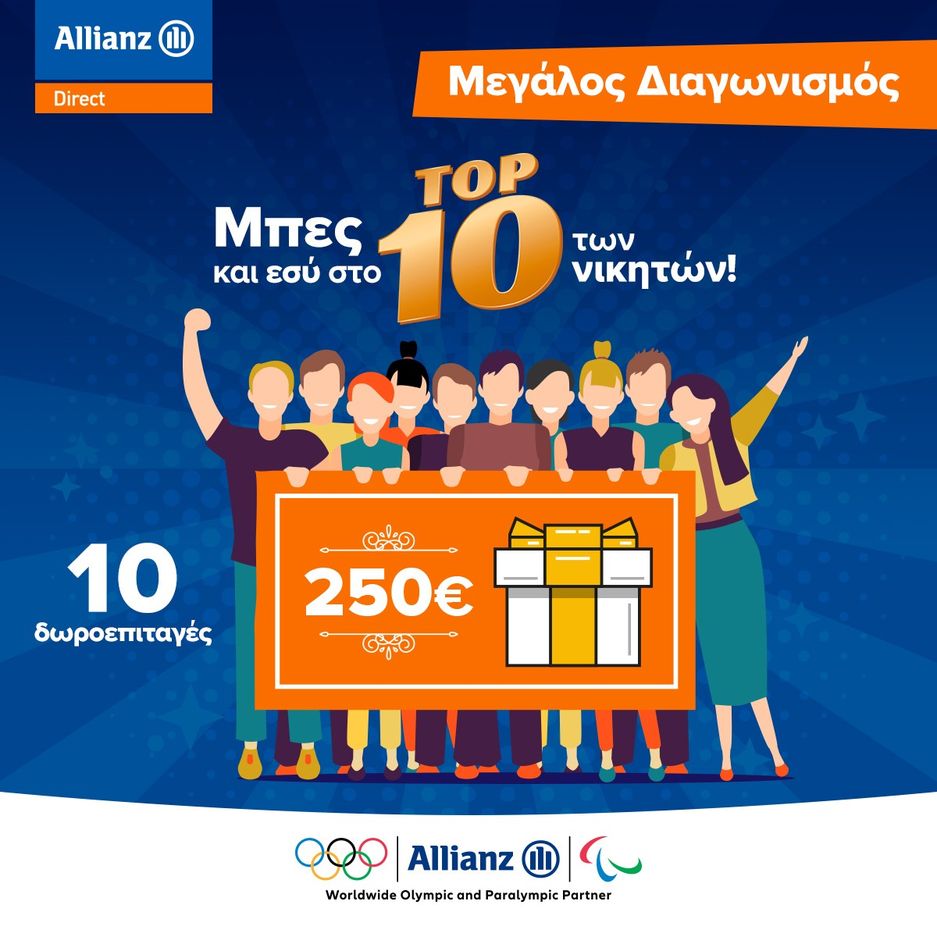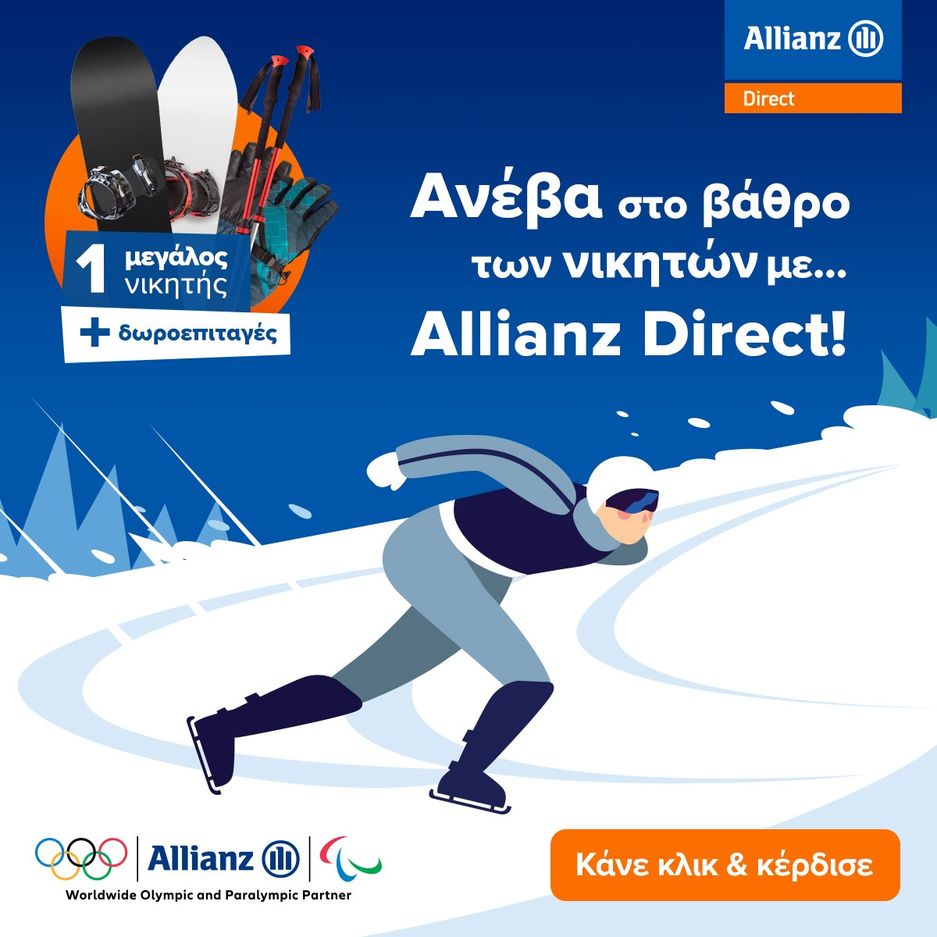 The collaboration between Allianz Direct and Globe One Digital was
not limited to online sales
but also extended
to the creation of online infrastructure for the corporate website, management of social media, use of new technologies, application of SEO practices, Big Data Analysis, UX & UI, etc.
In addition, the infrastructure for sales support systems through
Call Centre
was upgraded,
real time monitoring
of online sales was implemented, and
business consultancy
was provided to the Allianz Direct online insurance centre.
Boubis, The Driver" by Globe One Digital for Allianz Direct | El Timoniero 
At the same time, Allianz Direct dynamically
bolstered its team
, providing significant momentum and growth to the Group while continuing
to invest
in digital technologies, infrastructure, and digital communication channels to meet the
high demand
and
increased traffic
.
The
systematic monitoring of results
, and
strategic planning for creating a strong brand name
, combined with a
passion for innovation
and a
steady focus on goals
employed by the Globe One Digital team, led to Allianz Direct gradually conquering a significantly
larger share
of the online direct market. Today, the digital transformation of Allianz Direct continues, with plans to further
expand its online sales network
within the
next six months
and launch a
new online sales platform
designed according to cutting-edge best practices globally in
UX
(User Experience) and
UI
(User Interface). The primary goal is for Allianz Direct customers to enjoy
not only competitive pricing for services
but also an
exceptional online experience
.
The "Just Park Elsewhere" Campaign by Globe One Digital & Allianz Direct | El Timoniero
On Tuesday, 28th March 2023, the inaugural
Growth Hacking Awards
ceremony, organised by Boussias Events, took place at the Fouar Restaurant & Bar. The ceremony featured participation from agencies, freelancers, and in-house marketing teams, recognised for their most innovative and effective growth hacking practices. The Growth Hacking Awards highlight digital marketing practices that utilise the ideal combination of innovation, creativity, and digital technology to maximise the performance of available resources with the primary goal of growth.
Allianz Direct won
7 Growth Hacking Awards
, including the
prestigious
"Most Awarded Growth Hacking Brand"
for its collaboration with Globe One Digital.
The specific awards by category are as follows:


1.12 Best Outreach Campaign - For the Allianz Direct "Timoula" campaign.


2.10 Best Growth Marketing Performance in Finance & Insurance Services - For the Allianz Direct "Proper Driving Behaviour" campaign.


1.12 Best Outreach Campaign - For the Allianz Direct "Proper Driving Behaviour" campaign.


2.10 Best Growth Marketing Performance in Finance & Insurance Services - For the Allianz Direct "Timoula" campaign.


1.6 Best Inbound Funnel Performance - For the Allianz Direct "Timoula" campaign.


2.8 Best Growth Marketing Performance in e-Commerce - For the Allianz Direct "Timoula" campaign.


Most Awarded Growth Hacking Brand - Allianz Direct.


The particular significance and importance of
the "Most Awarded Growth Hacking Brand" award
lie in the fact that
Allianz Direct
is the
only brand that won a total of 6 awards
across different categories in the competition, thus achieving this major distinction.
Globe One Digital & Allianz Direct Present the "Driving DJ" | El Timoniero
Globe One Digital's CEO, Dimitris Papoutsis, commented on the awards: "It is a particular joy for us that our participation in Boussias Events' first Growth Hacking Awards resulted in 7 significant successes and awards reflecting our passion for creative and strategic thinking. The recognition of Allianz Direct as the Most Awarded Growth Hacking Brand exemplifies the effectiveness of the innovative practices we implemented to transform a multifaceted and complex case study into a truly disruptive success story. One of the key ingredients of our success is undoubtedly our 25 years of experience as Globe One Digital in the digital transformation of insurance companies and the expertise we have gained in creating growth opportunities to unleash their digital potential."
Thomas Vasilakos, Bancassurance, Direct & Alternative Channels Manager at Allianz Direct, commented on the 7 significant distinctions received by the Allianz Direct brand: "The strategic digital growth of Allianz Direct is the goal we have set from the beginning, knowing that to achieve it, we must turn to the systematic development of innovative solutions and services. This choice expresses our determination to be by our customers' side, providing high-level service through innovative and smart solutions, which also contribute significantly to the company's growth. It is a great pleasure that our collaboration with the Globe One Digital team led to significant online growth results, a fact recognised and highlighted through these 7 honorary awards."
The collaboration between Allianz Direct and Globe One Digital serves as tangible evidence and a case study for the amazing potential that
digital transformation
has in
creating and exploiting growth opportunities
, especially for companies operating in highly competitive industries, even when market conditions conceal challenges and circumstances that
require advanced reflexes and smart action planning
.
Let's make something awesome together!
Discover all the campaigns Globe One Digital created for Allianz Direct here:
Globe One Digital x Allianz Direct
Latest articles